We are sometimes asked what our donations go towards if we use fosters for our rescued dogs. This is a perfect example of what it goes towards. When we receive these animals they are often injured and tortured. Even though we receive discounts from area veterinarians, the costs add up fast. What we find amazing, is that no matter how badly these babies have been hurt, they want you to hold them, love them and to feel safe.  Their stories of survival are amazing.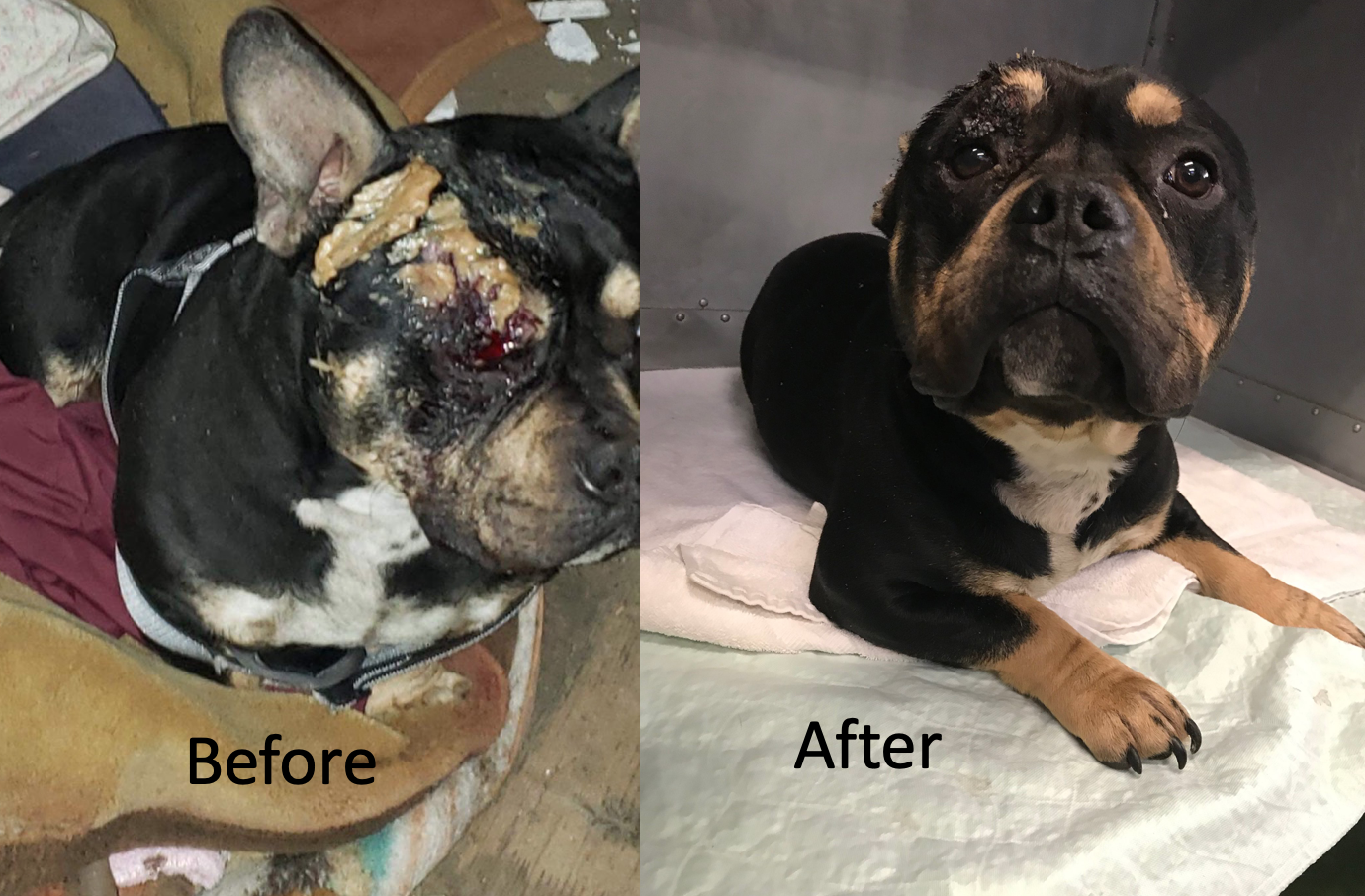 Stephie was part of dogs rescued from a man who was performing his own C-sections on dogs with no anesthesia. That man is currently in jail. This sweet baby and her friends are currently with fosters making remarkable recoveries.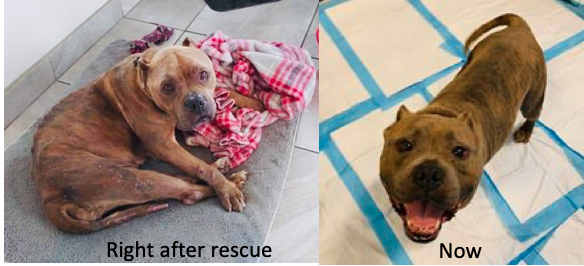 Hit by a car and left to die on the side of the road. After some medical care and TLC, Lucy is ready so share a warm bed, snuggles and wet kisses.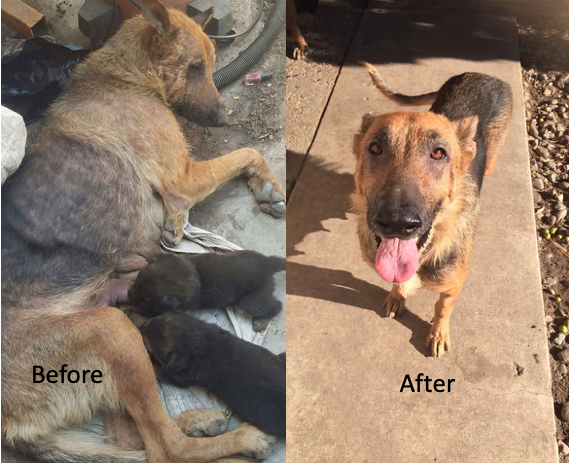 Found abandoned doing her best to take care of her little pups. She was skin and bones, covered with fleas and ticks and had signs of abuse. Now happy and healthy, Sheba found a forever home and so did her babies.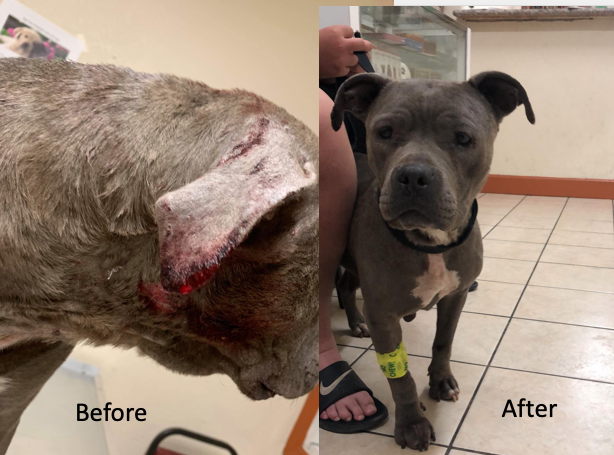 Dragged behind a car before on purpose,  the rope finally broke and Lenny was free, only to hobble to a safe place and face her pain alone until one of our rescuers found her and rushed her to emergency care. She is still recovering but doing great.